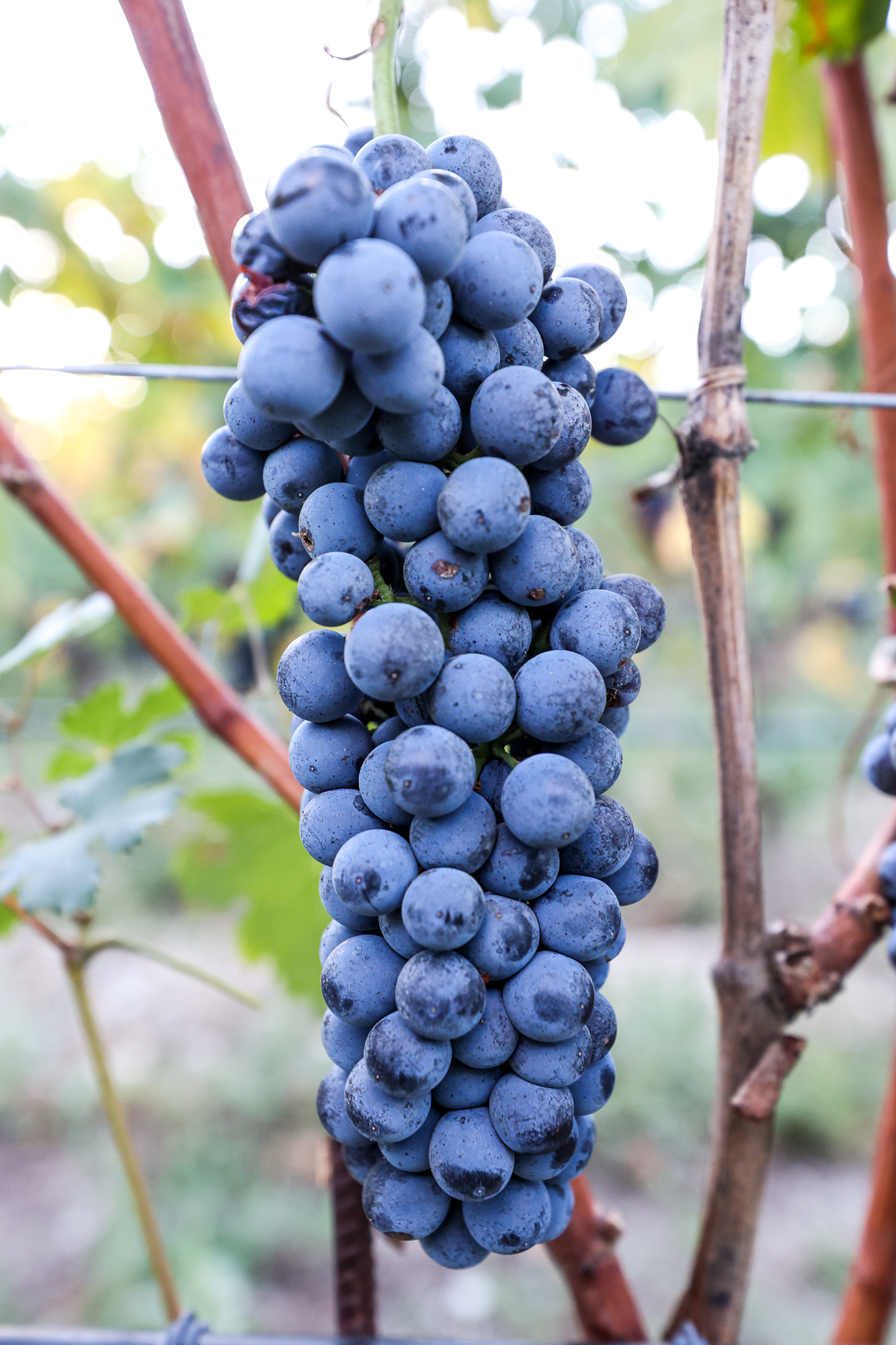 La storia del Nebbiolo non è intrecciata solamente con il Piemonte, ma da secoli condivide parte dei fasti anche con la Valle d'Aosta. Nebbiolo's history is much a part of Valle d'Aosta as it is of Piemonte. Known in eastern Valle d'Aoste as Picotendro where it finds the ideal conditions to grow and is present in all the crus of Donnas. The production of the central part of the valley is instead dedicated to a great wine: the Clairet.
The Nebbiolo is best known for its incredible balance between acidity and polipohenols (especially high tannins). This unique wine is sought out worldwide and is particularly appreciated for its rustic character that smoothes out thanks to its potential to age well. It flowers early, ripens late and is sensitive to its environment so is particularly adapted to being planted at medium to high altitudes of the central valley. Fioritura precoce, maturazione tardiva e grande sensibilità al terroir valdostano lo rendono incredibilmente adatto alla coltivazione anche alle quote medio-alte della piana centrale valdostana.
Between 6-700 mt a.s.l the Nebbiolo is subject to strong winds that favour a dry climate and avoid stagnation of water. The grape is therefore of exceptional quality.
Our production of Nebbiolo is destined to create Clairet red wine, a blend of Picotrendro and Neyret (native grape of the Valle d'Aosta) that matures for 24 months in tonneaux and 12 months in the bottle.
Wines produced from Nebbiolo – Picotendro